What I'm Doing Now
As of November 10th, 2016, I have a few things going on.
Current Average Location: Cambridge, Massachusetts
Last book I read:
The End of Faith
, by Sam Harris
Check out
Books
for more recommendations
Last movie I watched:
V for Vendetta
Last foreign country I was in:
Slovenia
, September 2016
Song on repeat:
This Head I Hold
, by Electric Guest
What keeps me busy: currently pursuing a Masters in Mechanical Engineering at Tufts University
Project I am working on: Passive Data Visualizations
Recent awesome picture:
On a flight from Slovenia to Istanbul, a met a brilliant French artist name
Patrice Jeener
. He has spent the last 60 years making mathematical art. His method is to engrave a copper plate using a scalpel, and then make ink prints on paper. After the flight, he was kind enough to gift me one of his pieces. This one displays a minimal surface in the form of a wave.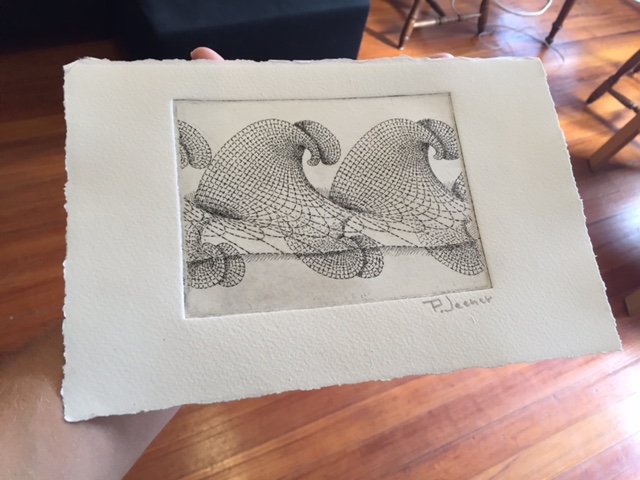 Page inspired by
nownownow.com